Fleet Management and Location
---
Eagle is a public and private fleet management system. Multi-platform (it runs on PC and mobile devices), it allows real-time map location of all vehicles managed, both on the Internet and on proprietary maps.
Its extremely intuitive interface allows to display fleet status using custom icons, and gives access to full information for each vehicle, including speed, position, and direction. State-of-the-art search options allow to filter and select data by geolocation and availability, as well as to group them by area.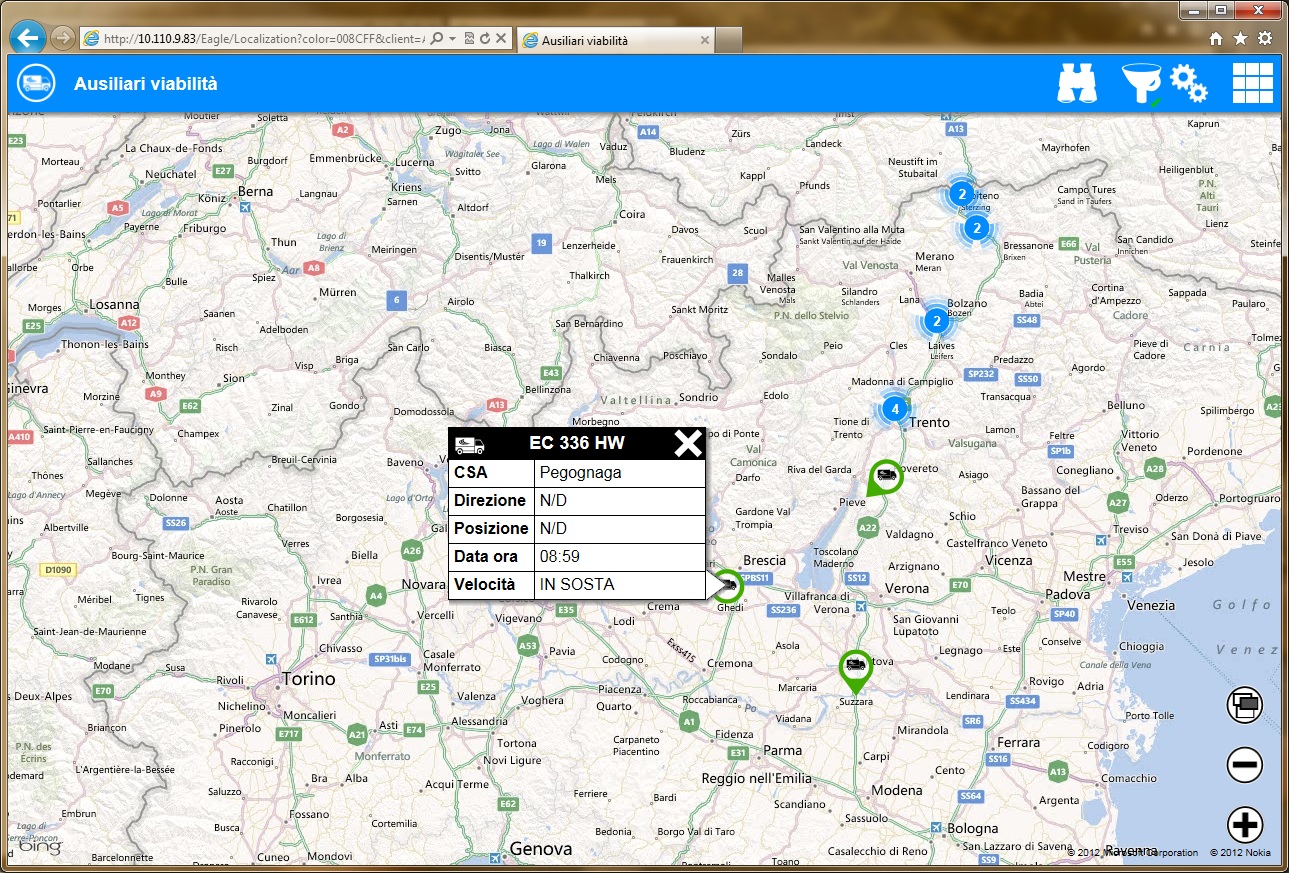 Highly versatile, Eagle performs a variety of tasks, including the following:
Analysis and reporting of travel, stop and rest times for each vehicle, together with incremental mileage
Real-time handling of location-related alarms, such as route deviation or changes, unplanned movements or presence in forbidden areas
Route location and optimization
Operation checking and work hours control
Location of the closest emergency vehicle, such as in case of emergencies
CO2 emission checking and reporting
Route time calculation
Specifically for urban and extra-urban mobility, Eagle is able to manage routes, stops, message displays and driver rosters. Eagle comes with an advanced reporting system, able to produce graphs from historical data, and to carry out statistical research and forecasting. Eagle is designed for road and traffic authorities, freight carriers, ambulance and roadside assistance providers, police and public security forces, waste management services, security and surveillance operators, car rental and public transport networks.